About Drums of the Pacific
Christian owned and operated: First, I would like to give thanks to my God through Jesus Christ for the gifts he has blessed me with and for my wonderful family and their support.
ALOHA and Mahalo for your interest in Drums of the Pacific – "The Complete Polynesian Experience." Drums of the Pacific is the most exciting and unique full service Hawaiian / Polynesian Entertainment and Luau Catering company in the United States Today!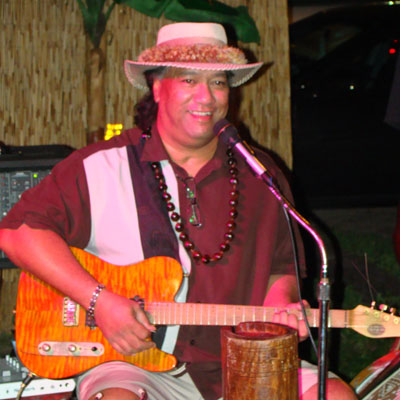 Let us share with you our culture of Polynesia and bring to you the shores of Waikiki into your backyard or at any cooperate event. Our professional staff is standing by to help you with all of your Hawaiian Luau needs and to provide you with outstanding customer service. We guarantee to make your event a memorable dream with a touch of paradise that will last forever.
Drums of the Pacific has performed throughout the world sharing our Aloha to millions of people like you along with business professionals, well known companies and famous people renowned throughout the world for their notoriety in the movies and business. Among our clientele with which we've performed includes a performance at Donald Trump's Luxury West Palm beach home, Drums opened for the premier for Lilo & Stitch, The Beach Boys, and a private show for Will Smith better known as the Prince Of Bellaire & I-Robot.
Drums of the Pacific is based out of Houston, TX and has been in business since 1986. Our Hawaiian Luau Entertainment and Hawaiian Food Catering company has traveled the world thrilling spectators with professional entertainers from the exotic South Pacific Islands. Drums of the Pacific brings nothing but the best in luau music, Hawaiian entertainers, and luau catering. In addition, we offer fresh flower leis, Hawaiian tropical drinks and full production luau decoration & setups.
Please don't be fooled by imitators or wannabes because you may end up getting what you paid for.
Our professional staff is standing by with all your Hawaiian needs and questions. Please call (281) 821-9800 Today!!!
Mahalo again for your interest.
With our warmest Aloha,
Chief Tama
Owner and Founder