List of Houston Venues for Parties, Weddings and All Houston Party Event Locations
Drums of the Pacific has made an extra effort to assist our clients with planning their Hawaiian luau party in Houston. Provided below is a list of Houston venues to host your special event. If you know of any additional Houston Venue locations, please E-mail us the venue information and we will post them on this page.  Mahalo!
BALMORAL & CRYSTAL LAGOON
Texas' first man-made, crystalline lagoon can be found in Balmoral, creating a beach lifestyle and event venue like none other. Part of the 8-acre Balmoral Amenity Village, this tropical lagoon is framed with white sandy beaches and lush landscaping. It is a pocket of paradise found in the heart of greater Houston.
Anchoring the lagoon is a sprawling clubhouse that offers 7,500 square feet of imagination. Fully equipped for weddings, corporate events, birthdays and anniversaries, the sky is the limit when it comes to throwing an unforgettable event. Now is your chance to host your event in the middle of paradise.
To book your next Dream Event, call toll free at 1-833-LAGOON1
HOUSE OF DERÉON

The House of Deréon Media Center is a State of The Art media and conference center. The eclectic special events venue is located in the magnificent art deco building, located at 2204 Crawford Street (which is housed on the Music World Corporate Office Campus) located in the Midtown Historic District of Houston, Texas.
The House of Deréon Media Center has held events for the 2006 NBA All-Star Game. It is an architectural jewel which is within walking distance of Houston's dynamic Downtown District. Born and completely designed by the very talented Mrs. Tina Knowles, Celebrity Stylist and Designer, The House of Deréon Media Center is an ultra-exclusive venue located in Houston's fastest growing urban area of Midtown. The House of Deréon Media Center is a non- licensed 4,300 square foot venue, which can be used as a transitional and multifunctional facility. Hosting intimate parties of 100 or festive events of 1000, the upper level can also be used as a distinctive VIP area with bars and balconies that tower over the lower level of the exclusive venue. Let The House of Deréon Media Center meet your needs to accommodate your musical events, private parties, grand galas, weddings, and other corporate entertaining. With its central location and unique design, it's the perfect venue for your next event!
Five (5) 42-inch Samsung Flat Screen TV's
WiFi Internet
State-of-the-Art Sound System
Martin Lighting System
Sony Projector
12×9 Projector Screen
12×16 Multi Functioning Staging
Pool Table
XBox and PlayStation Gaming Systems
DVD Capability
Satellite TV
Pro Tools LE System w/ iMac G5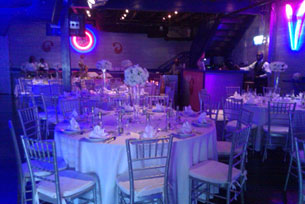 THE HUMBLE CIVIC CENTER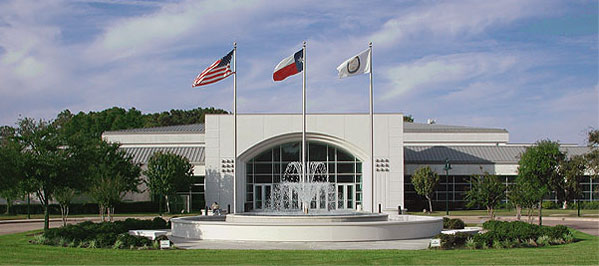 8233 Will Clayton Parkway
Humble, Texas 77338
Phone: (281) 446-4140
Official Website
Ballroom 1
Dimensions: 106′ x 114′
12,084 usable square feet
20′ ceiling height
Ballrooms 2 & 3
Dimensions:
53′ x 57′  (each room)
3021 usable square feet
20′ ceiling height
Special Events Room
Dimensions: 55′ x 58′
3000 usable square feet
14′ ceiling height
Can accommodate:
800 school room style
1000 banquet style
2000 reception style
Can accommodate:
200 school room style
220 banquet style
400 reception style
Can accommodate:
200 school room style
200 banquet style
400 reception style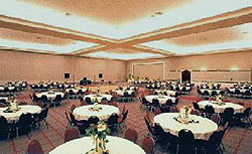 Located on Lake Woodlands
2505 Lake Woodlands Dr.
Phone: (281) 210-3800
Park Acreage: 7
Pathway Mileage: 0.242
Parking Spaces: 61
Park Amenities:
Pavilion (2)
Picnic Tables (34)
Drinking Fountains (1)
Restroom
Gazebo
Docks (2)
Sport Amenities:
Volleyball court
Fishing Available
Play Area(s):
"Younger Play Areas" suitable for children ages 2-5
"Older Play Areas" suitable for children ages 5-12
BBQ Pits (9)
Benches (10)
Water faucet
Stage (1)
Bike Racks (1)
Fishing Pier (1)